We have launched the ad rating system for some time now and some members were asking why they can't see the ratings for their ads.
Sorry for the delay. This feature is now available.
If you go to the ad setup page, you will see the rating of your ad under the ad text, like the screenshot below: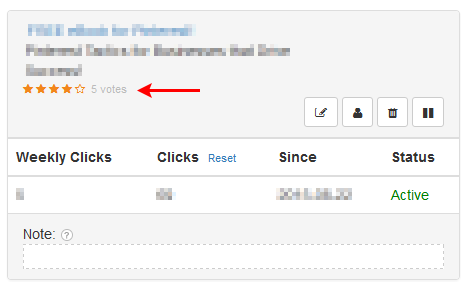 If you do not see any rating, that means there are less than 3 votes for that ad. This is inline with what is shown in our ad widget, whereby only ratings with at least 3 votes are shown.
Why at least 3 votes?
It's not a magic number. We just want to set a minimum sample size so that we can calculate the average. Rating based on 1 or 2 votes may be too biased.
5-Star Ads Are Now Featured
We've also added a new ad unit in the Member's Area called '5-Star Ads'.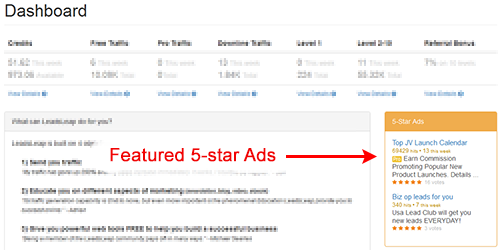 This new ad unit will feature the 5-star Pro and Free Ads.
The intention is to give these highly rated ads more exposure.
I believe our members will be interested to check out these ads too.
Coming soon…
Soon, we will feature 5-Star Pro Ads in our members' emails.
We are still in the process of revamping the entire email system. Please give us a bit more time.
The new system is capable of sending out customized email at your preferred time.
Currently we have 3 independent email systems working. One for weekly update, one for broadcasting and one for daily account notices. The new system will combine them into a single system, so that you will not receive multiple emails in one day.
Look forward to it…