What can you give to your list this Christmas or this New Year?
How about a powerful script that can help them to build a successful online business just like the pros?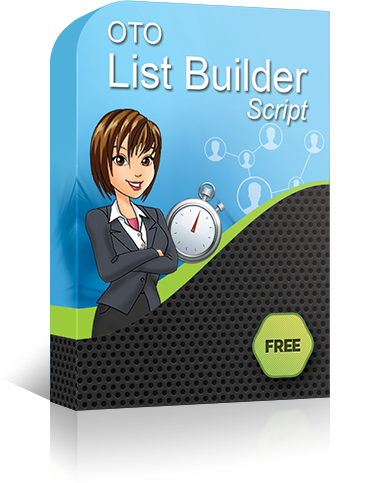 Our List Builder Script used to be a member-only product. But now we make it available to the public. You can see the product page at:
http://www.leadsleap.com/otolistbuilder/
Your affiliate link is
http://www.leadsleap.com/otolistbuilder/?r=[Your-LeadsLeap-Username]
Your leads will be able to download the script directly. No opt-in needed.
Why don't we force people to opt-in before download?
Well, if we were to give it away, let's make it generous.
I believe in LeadsLeap program. When they check out the script, they will also check out LeadsLeap program. If they are interested, they will sign up. If not, even if we force them to opt-in, they can always opt out after downloading the script.
Take note of the new name for the List Builder Script
Please note that we've renamed the List Builder Script from MYOB List Builder to OTO List Builder.
As you may know, MYOB is the brand for a popular accounting software. It's not a good idea to use that name.
OTO, on the other hand, is a good match because one of the powerful components of the script is its OTO feature.
Take note of this change when you give it away.
It's time to share…
That's all for today. If you haven't got a Christmas present for your list, consider giving the OTO List Builder. Your list will appreciate it.
Even if you miss this Christmas, you can still make it as a New Year gift.
I wish you a Merry Christmas and a very prosperous 2016!!