We have just revamped your Members Area. Below are some of the highlights of the changes.
1. Reorganization Of Links
One of the feedback we received from new members is that the system is complicated.
This is because over the years, we have added features after features, and the navigations are all over the place.
In the new Members Area, the links are reorganized into '4 ways to make money' and '6 ways to boost leads'.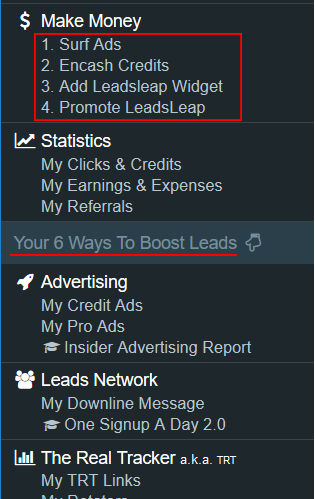 I hope that it is now clear to members. If you want to make money, go explore the 4 ways. If you want leads, go explore the 6 ways. As before, details can be found in each section.
2. Click And Credit Stats
We've also added a 'My Clicks & Credits' statistic page.
On this page, you can monitor your daily clicks and credits and have a clear idea of where your clicks and credits come from.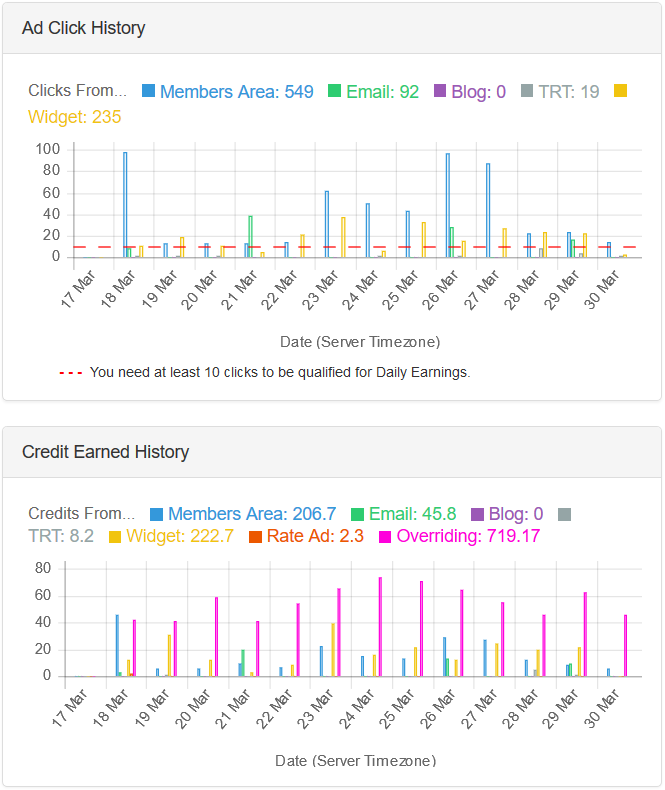 3. Usage limitation for Free Members
We have imposed some limits to the use of certain features. In particular, TRT Rotators, TRT Adbars and PopupXpert Campaigns are limited to 10 for Free Members.
These limits only affect a handful of 'heavy-user' Free Members. Pro Members are unaffected.
I want to highlight that TRT Links are NOT limited for both Free and Pro Members. My intention is to keep TRT Links free to use forever.
4. Pro Member Feature – Top Recommendations Booster
If you are a Pro Member, make sure that you set up your Top Recommendations.
Your Top Recommendations will now be shown to your 10-levels of downlines, including your Spillover Downlines. It is a great way to share with them the programs that you believe in.
5. Credit Card Payment Option
Since Paypal stopped supporting the Traffic Exchange industry, we have been actively adding more payment options. We added Payza and SolidTrustPay, but both requires members to have a verified account with these processors and that has been a pain.
Then we added payment via LeadsLeap balance. It is a good way for those with consistent income.
Finally, we added direct credit/debit card subscription. Now anyone can upgrade immediately using their credit/debit card, without having to subscribe to any third party processor.
Take a look at your new Members Area. I hope you like the changes we've made. As many sections are re-coded, if you experience any bug, please open a support ticket. We will fix it asap.